Tough and Long-Lasting Metal Roofing
Your roof protects your family, your possessions, and the overall integrity of your house. When it is damaged and needs replacing, A.M.I. Roofing provides metal roofing and a variety of other options. We also have a new roof waterproofing product that gives extra protection to your roof.
Asphalt shingles are widely used in the roofing industry. They are highly effective in terms of providing waterproofing for your roof, and the ones we use come with the best warranty in the industry.
Make sure your home can handle whatever the mountains can throw at it. Cover it in metal roofing and sleep soundly. It is our standard policy to install metal roofing with fully hemmed edges for optimum results.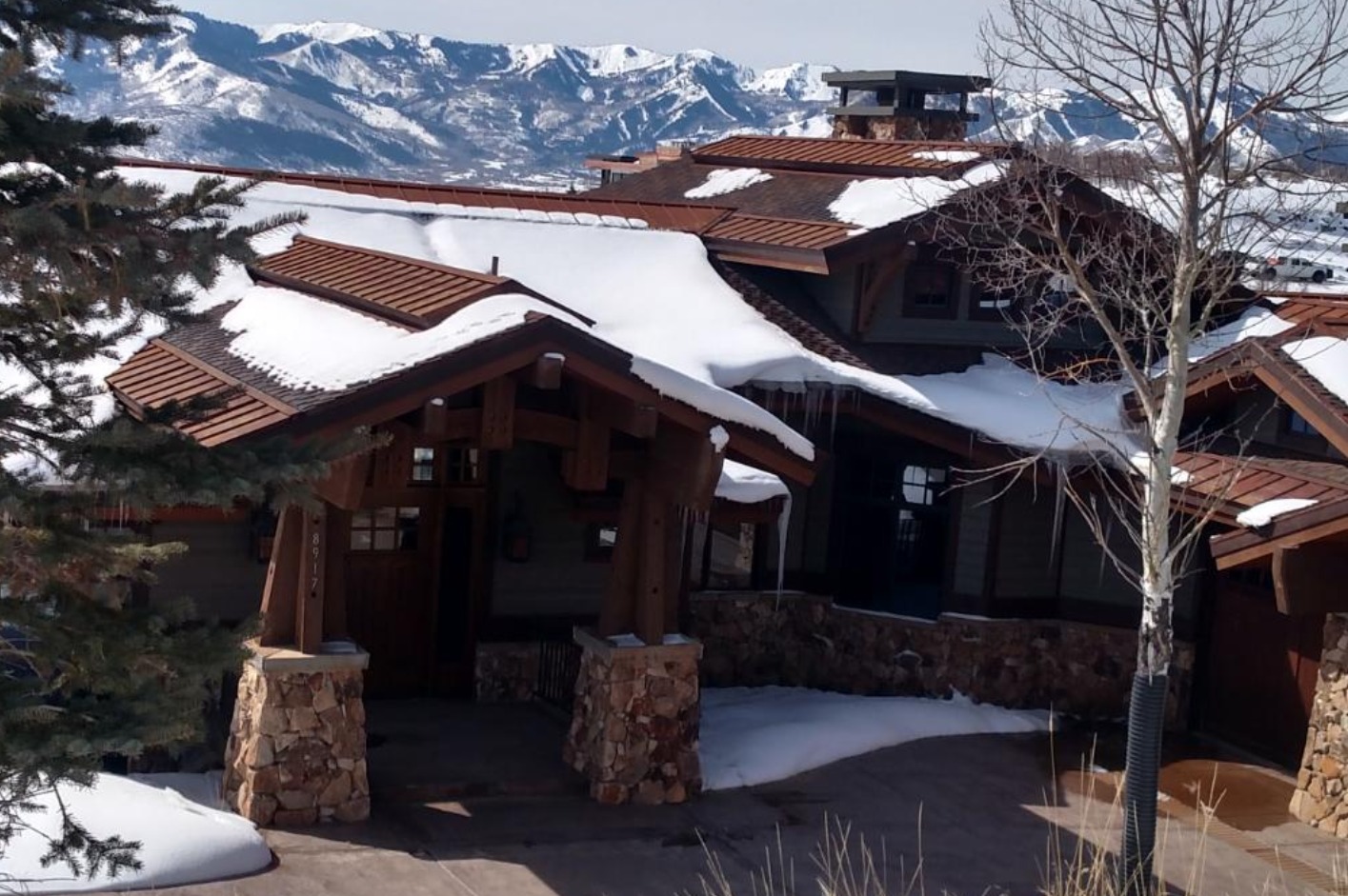 Cedar Shingles and Shakes
Also known as heavy re-saw products, cedar shingles and shakes are thicker and heavier than any number of other grades of shake or shingle. They create a very rugged or rustic appearance for a roof. Heavy split and re-sawn cedar shakes and shingles are sewn on the backsides and the faces are split with the natural grain of the wood, giving the cedar wood siding a highly textured surface on the exposed face.
Enhance your home and protect it from the elements with tile roofing. We have a variety for you to choose from; however, due to the harsh conditions in the Wasatch Mountains, many people gravitate to the synthetics. The look and longevity of these synthetics make them a great investment for your home.
A single-ply roofing system offers the strength and durability you want for a flat roof or low-sloped building. Depending on the applications, some of these systems can carry warranties up to 20 years when installed by an authorized roofing contractor.
Receive premium protection for your eco-friendly roofing with a new product from American Hydrotech. It is a waterproofing option that can be added to green roofing applications.
Decks are also a big part of the waterproofing services we offer, especially decks that hang over living spaces below them. This new waterproofing product is also effective with this type of deck.